COMPETENCE IN PRECIOUS METALS – EVERYTHING FROM A SINGLE SOURCE
From the initial concept through to the production of series components. We manufacture customized products made of different precious metal alloys using a wide variety of technologies. Working together, we will develop innovative production strategies adapted to your needs and products.
Our metallurgists & engineers will support you to specify the performance requirements and specs of your components to be manufactured from various available or custom precious metal alloys. They will support you from the idea through the finished part or assembly.
Our manufacturing facility involves an intelligent mix of technologies. We manufacture components in various precious metal alloys on state-of-the-art 3D printing equipments, turning and milling centers. This hybrid combination of additive & substractive processes enables a drastic increase in both efficiency and flexibility. Our full integrated process from intermediate products to precious metal recycling is the best guarantee of cost-savings.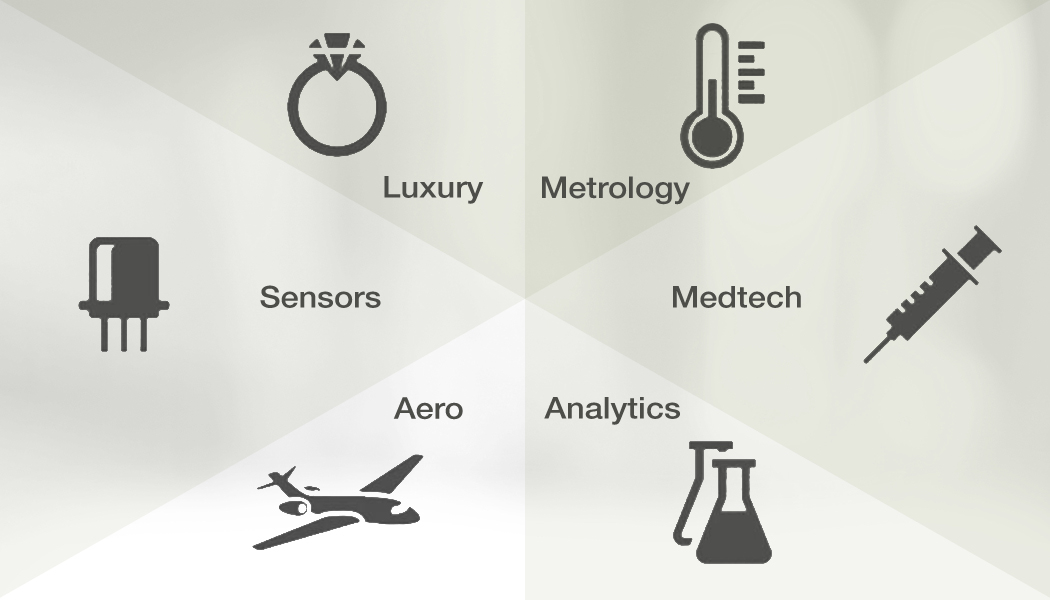 Working in different activity sectors…
As a specialist in manufacturing and processing of precious metal alloys, we are the point of contact for customers in various industries. Whether it be for medtech components, watch industry or jewelry, our focus is on the highest precision and process reliability.
…with full technical support
In order to assist you in all the stages of your project, we operate an effective quality management system offering you:
Initial sample test reports
Measurement reports as requested by customers
Statistical evaluation of production processes
Process analysis
You will benefit of C-HAFNER's following certifications:
DIN EN ISO 9001
DIN EN ISO 13485 for medical devices
and accredited laboratories according to DIN ISO/IEC 17025.